chevron_left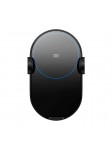 Xiaomi Mi 20W Wireless Car Charger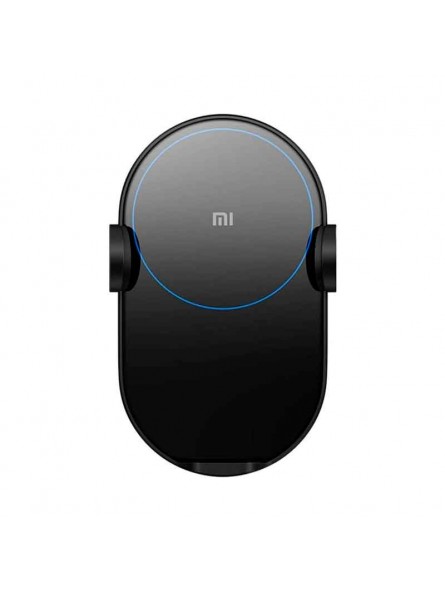  
There are no comments available.
 In stock
arrow_downward Product Features







Highlights
Automatic adjustable grip
Doubled cooling protection
Temperature Protection
High power charging
Product Features Xiaomi Mi 20W Wireless Car Charger
Car chargers have evolved to a different level thanks to one of the best brands on the market. The Xiaomi Mi 20W Wireless Car Charger has come to stay and give you a very fast charge. To give you an idea, this Xiaomi wireless charger can have half your battery charged in about half an hour. You can drive calmly while charging it and using your GPS. It has such a good grip that even when you break sharply or you are on a bumpy road your smartphone will stay in place. So just place it in the position you want thanks to its universal rotation and start your journey.
Once you place your smartphone in this Xiaomi wireless charger, the charging begins, so if your smartphone is compatible with this type of charge, do not hesitate to take it with you. This Xiaomi Mi 20W Wireless Car Charger has a grip that opens to a maximum of 81.5 mm so you will not have to worry if your mobile phone is compatible or not as it can hold most smartphones of the market.  
The Xiaomi Mi 20W Wireless Car Charger has a round indicator on a curved glass surface that makes it elegant. This integrated 2.5D glass improves cooling and ensures fast charging. On the inside of this Xiaomi Mi 20W Wireless Car Charger, it has a built-in fan with smart adjustment. The cooling system will be activated depending on the temperature. Its active heat dissipation is very effective thanks to its built-in metal bracket. When your smartphone is charging at a high power, the Xiaomi Mi 20W Wireless Car Charger has a double cooling system that reduces the charging time and mitigates the charging efficiency drop that occurs with overheat protection. 
Buy Xiaomi Mi 20W Wireless Car Charger at the best price
If you are looking for a charger for your car and your smartphone is compatible with wireless charging, this Xiaomi Mi 20W Wireless Car Charger is perfect for you. Once you have finished your purchase, you will receive it wherever you tell us within 4-5 working days after dispatch for only £13/€15 as shipping costs. Don't wait another day. The best price only in your online smartphone and technology store!
Specifications
| | |
| --- | --- |
| Port type | USB-C |
| Input voltage | 5V / 3A, 9V / 2A, 12V / 2A, 15V / 1.8A, 20V / 1.35A |
| Output | 20W MAX |
| Material | PC + Glass |
| Kinds of protection | Temperature protection - Short circuit protection - Power protection - Overvoltage protection - Foreign object detection - Doubled cooling |
| Implemented Standards | T/CA 101-2018 - Q/320281DHR05 |
| Product dimensions | 117.2 × 73.4 × 91.7mm |
No customer reviews for the moment.
Related products