chevron_left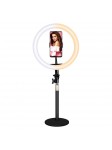 Rixton Dimmable LED Ring Light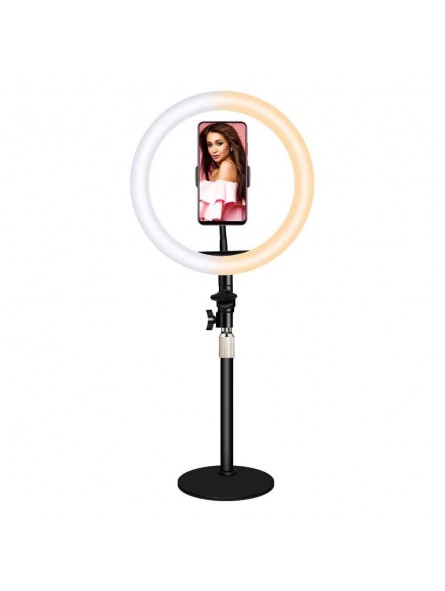  
There are no comments available.
 Last items in stock
arrow_downward Product Features







Highlights
Charger: USB

Adjustable tripod: 32-50 cm /13-20 inches

Light diameter: 26cm /10 inches

Colour: white light, warm light, soft light, adjustable brightness

Material: Aluminium + PC

Colour temperature: 3200K-5600K

Light source: High quality SMD LEDs

LED lamp beads: 120 LED units
Product features Rixton Dimmable LED Ring Light
It has arrived! The ring light that will revolutionize your videos and selfies: the Rixton Dimmable LED Ring Light. You will get much more light when you take a selfie or are recording a video for your favourite social network.
You will be able to adjust both its height and its bright. Thanks to its 120 LED lamp beads, you will be able to regulate the colour temperature and brightness, as it has a colour temperature of 3200K-5600K. As for its height, you can adjust it between 32 and 50 cm / 13 and 20 inches. All this can be done from the integrated control buttons.
Just place your smartphone in the phone holder of the Rixton Dimmable LED Ring Light, turn it on and shine more brightly than ever.
Buying Rixton Dimmable LED Ring Light at the best price
Choose this Rixton Dimmable LED Ring Light to give all your photos a different light and make your selfies stand out from all the others. You can also enjoy all the advantages of our store, such as delivery in 4-5 working days with £13/€15 as shipping costs and access to our Customer Service team to ask any question you may have.
No customer reviews for the moment.
Data sheet
Brand

Rixton

Type

Rixton Dimmable LED
Related products